Come to places where you will meet fantastic people, enjoy superb drinks and discover Prague from the other side. The side shrouded in night life. 
Night life and bars in Prague? What do they have in common? More than enough. Where else would night life be than at a bar? Bars in Prague are famous; if you live here you know what we're talking about, and if you're just visiting, you should certainly visit some of them.
Bars in Prague offer luxury spirits and diverse cocktails, which you can enjoy until the sun comes up. Each of these bars is unique. Which bars in Prague should you not miss?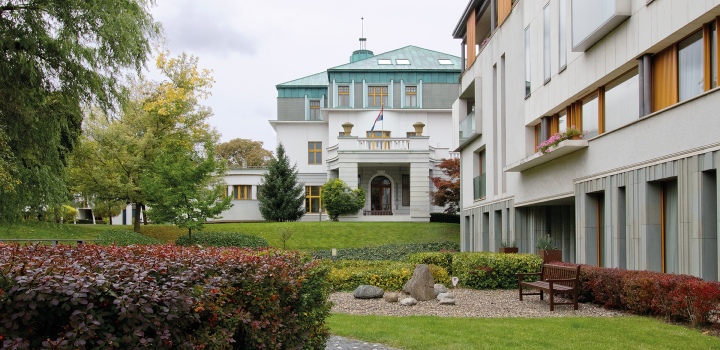 Prodej luxusního bytu Villa Bianca - Praha 6, Praha 6
Show property
CRYSTAL BAR & RESTAURANT
You can sit at this bar, which is also a restaurant, literally from morning till night. There are regular events with DJs over a glass of something tasty for your entertainment.
HEMINGWAY BAR
This bar is among the most stylish bars in all of Prague. You can taste truly luxury spirits of all types and the barmen will create a bespoke drink for you at your request. Why is the bar called Hemingway? The bar is influenced by this person and the operator himself was enchanted by this writer's life.
ANONYMOUS BAR
There are impossible numbers of luxury bars in Prague's Old Town. Among the most popular is Anonymous Bar. A bespoke cocktail? No problem at this bar. Visit this bar; its original service is sure to entertain you.
COCKTAIL & MUSIC BAR ALIBI
This bar is one of Prague's music and cocktail bars. A wide range of wines, spirits and cocktails prepared by skilled barmen is a matter of course. As is great music.
There are really innumerable bars in Prague. Whether you visit just one or several in the course of an evening, we believe your entertainment will be well taken care of.