Inspired by snowy peaks and trees
The watch is a comprehensive depiction of more than 40 spikes of various heights, which are carefully constructed of diamonds and precious metals. To they remind you of snow-covered mountains? If so, you're right. Audemars Piguet was inspired by the mountains, namely by the Jura range in Switzerland. Moreover, the futuristic peaks in various shades of blue gemstones look like the reflections of icy waters at the home of Audemars Piguet in Vallée de Joux.
Video
Hidden secret
The watch face is deliberately hidden beneath the diamond peaks in order to create a moment of surprise let you express an admiring "wow". The entire gem has to uses: either as a luxurious bracelet for embellishment, or as a watch. The treasure is available in two versions: white diamond or blue sapphire. Which one appeals more to your eye?
Never enough caution
But be careful. The protruding spikes could easily take care of any enemy, and you could also ruin your luxurious outfit. On the other hand, if you can afford a watch like with worth 30 million dollars, you don't need to worry about new clothes. Tennis star Serena Williams would know – she is the proud owner of this luxurious jewel.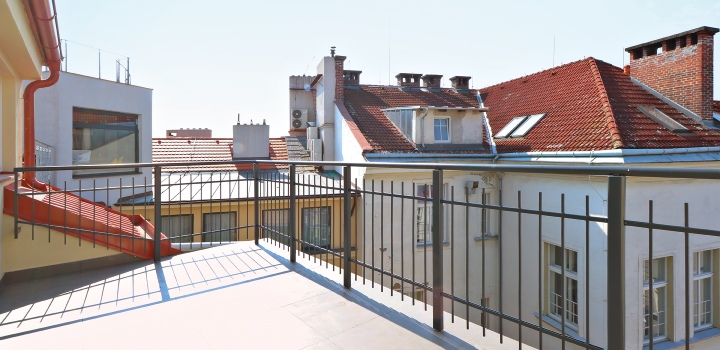 Luxusní byt na pronájem, Vinohrady - 84, Praha 3
Show property
Let's try to put it in numbers
A total of 9,923 brilliant-cut diamonds weighing 50.06 carats, 354 baguette-cut diamonds weighing 15.85 carats and 11,000 sapphires weighing 65.5 carats were used to create this watch. The bracelet is made of 18-carat white gold. The case is 34 mm wide and contains a quartz 2701 calibre, which controls the central golden hour and minute hands on a polished mirror face. Luxury itself.
View photo gallery