First impression
At first glance, you get a larger, yet still rectangular display, with its 44 mm offering more comfort in terms of controlling and displaying more elements on the screen. However, you can also choose the 40mm option. The smart watches is only 10.7 mm thin, and contains a 64-bit dual-core processor S4 that is up to 2 times faster compared to the S3 processor. The new ECG function certainly deserves a standing ovation.
Video
Do you desire a bodyguard and mentor in one?
The smart watch with the serial number 4 is able to alert you about low and high pulse thanks to the personal ECG on your wrist. You can thus easily show your doctor how your heart beats. It also includes fall detection, emergency calls, new watch faces, and a breathing applications. Other great functions include personalized coaching, monthly challenges, or luxury badges for success. There is also the much loved sharing of activities with friends. That's up to you, however, not everyone wants to shout out their results to the rest of the world.
What powers this luxury design device?
The device is powered by an Apple S4 chip set with a dual-core 64-bit processor. Connectivity is provided by Bluetooth 5. The battery should last as long as the previous generation, that is, 18 hours. The watch includes a new version of the watchOS 5 operating system.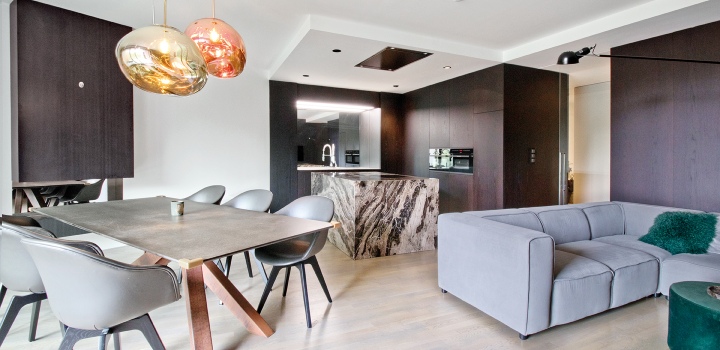 Luxusní byt na prodej, Praha 5 - 130m, Praha 5
Show property
Nike and Hermès have joined the game again
The basis will be the luxury aluminum watch faces in colors such as silver, gold, gray. A more expensive option will be stainless steel watches in gold, black and polished silver. The Nike Sports Edition offers the smart watch with a phosphorescent strap. Hermès, which is also known for its collaboration with Apple, is not lagging and is launching a premium Hermès edition with leather straps.
In the Czech Republic, the watches should probably be available on September 29th. The Apple Watch Series 4, 44 mm and the Nike + 44mm Edition prices are both 12,090 CZK. The Hermès price is not yet known.
View photo gallery