Did Taeyong Koh find inspiration in the style of Harry Potter?
The creative director of the luxurious brand, Taeyong Koh, showed that he's not afraid to show what he can do! When creating the FW 2018 collection, he let his fantasy run wild and created strongly non-conventional items. And a closer look seems to suggest that he found inspiration in the legendary Harry Potter series – how else can one explain jackets made of luxurious materials which resemble the uniforms at the Hogwarts School of Witchcraft and Wizardry?
2018 is the year of the Dog – so wear something depicting your favorite pet
How fitting – in the year of the Dog, Taeyong Koh created a luxurious collection with plenty of canine motives. Elegant and sporty jackets, sweaters, shirts and scarves – you'll find clothing with motives of the much-loved pet almost everywhere!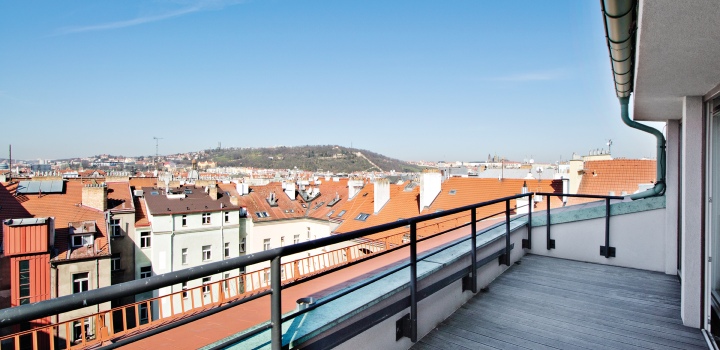 Luxusní byt na prodej - Praha 2 - Nové Město, Praha 2
Show property
Beyond Closet FW 2018 is a collection full of prominent colors and geometric shapes
Beyond Closet clearly showed the fashion direction for the upcoming fall and winter. Don't be afraid of shapes – use squares, lines and diamonds to their fullest. And as far as colors go, try some brighter colors such as fresh purple, passionate red or light earthy hues.
Martina Šmalclová