The level of adrenaline rises already at the sight of the dangerous sections reserved only for the bravest of the brave. On these roads, lives are really at stake!
Passo dello Stelvio
Biker Mecca
Are you fond of Italy and its beauties of nature? Head all the way to the Swiss border, between the towns Bromio and Prato allo Stelvio (from Bolzano). What you will find here is the alpine pass Passo dello Stelvio, nicknamed the "Queen of the Alpine Roads". This place is a true legenda among bikers. It is the second highest pass in Europe (2,758 m).
Angry river
The "Grand Canyon of the East" is a road in the Nu Jiang River Valley in Tibet. It leads around the 300 km long and rugged valley of the Nu Jiang River, also called the "Angry River".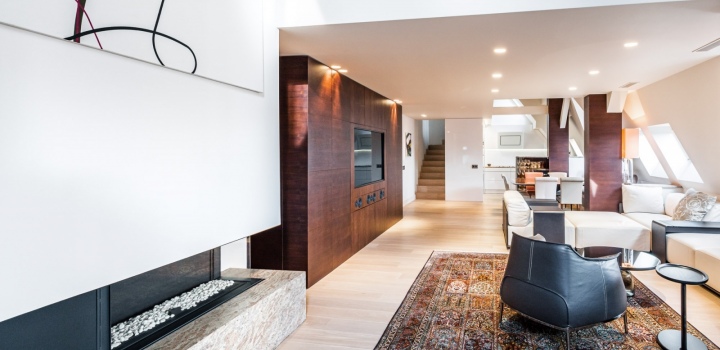 Penthouse s výhledem na Hrad na prodej - 288m, Praha 1
Show property
A two-day drive
The second highest road in the world is the one that leads from Shrinagar to Leh in the Indian state of Jammu and Kashmir. It is located at a height of up to 4,500 meters above sea level and measures 422 kilometers. If you decide to make the trip here, expect that challenging such a dangerous terrain will take you at least two days.
Death Road
The 60 km long Camino de la Muerte, "Death Road". It was built by paraquay prisoners in the 1930s. The road is three meters wide and leads from the Bolivian capital La Paz to Coroico. There are no barriers along its sides, which has already cost thousands of human lives.
Road to the clouds
The Transfagaras Road in Romania, in some areas, runs over 2,000 meters above sea level. It leads through the Fagaras Mountains, where a tunnel cuts through the main ridge. Several dozen soldiers died here while building the road in the 1970s during the reign of the Communist dictator Nicolae Ceaučescu.
View photo gallery